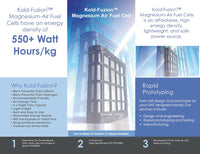 Our Mission Is Simple, Power Your Applications Longer
Everyday we are increasing our Watt Hours Per Kilogram. We have surpassed the ITAR threshold for Wh/kg.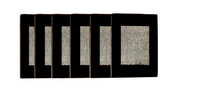 GMAG Drone FiberBoard– Proprietary and innovative Lightweight Solid Wall Construction Material.
The GMAG proprietary structural material reduces the fuel cell casing weight by about 70%. This reduction in weight translates into extra minutes of flight time as each gram of weight saved equals about one additional second of flight time.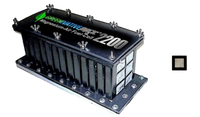 Powerful, Safe, Reliable GMAG Power Cells
InfraTech's fuel cells can be scaled up or down to deliver the power needed for your application.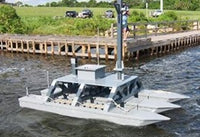 Silent Patrol® Remote/Autonomous Surface Vehicle (R/ASV) Patented
Capable of speeds of 4+ kts, this versatile platform can be configured with a wide range of sensors to perform Harbor Surveillance, normal test range scoring operations and covert missions in Open Ocean as well as in littoral areas. Fabricated from fiberglass for weight reduction and equipped with electric propulsion, Silent Patrol® has a very low Radar cross section and a very quiet acoustic signature. This station keeping and patrolling Remote/Autonomous Vehicle has the capability to carry wireless video/IR cameras, air and water sampling sensors, acoustic sensors and other sensors up to 800 pounds, as required. Sensors integrated into the platform can provide a wide range of data remotely. All collected data is transmitted back to our mobile Command and Control Center for display and analysis.